Acrux's management team have extensive experience in the development and commercialisation of pharmaceutical products in the global marketplace.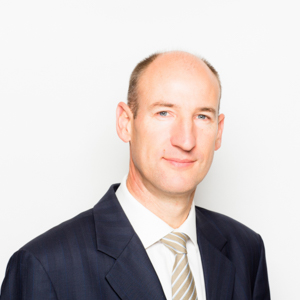 Michael Kotsanis , BSc, MBus

Chief Executive Officer & Managing Director
Michael has over 25 years of experience in the pharmaceutical industry and has significant senior Ieadership experience across the global pharmaceutical markets. Michael was formally the Chief Commercial Officer for Synthon Holding BV, an international pharmaceutical company and a leader in the field of generic medicines, and was based in The Netherlands, a position he held for four years. Prior to Synthon, he served as President, Europe, Middle East and Africa, for Hospira, the global leader in generic injectable pharmaceuticals. Michael joined Hospira following its acquisition of Mayne Pharma in 2007, where he served as President Asia Pacific from 2002. He joined Mayne following their acquisition of Faulding Pharmaceuticals in 2001, where he held responsibility for commercial activities in Australia and New Zealand. Prior to Faulding, Michael held a variety of sales and marketing positions with Boehringer Ingelheim over an 11 year period. Michael earned a bachelor's degree in science from Monash University, and a master's degree in business from the University of Technology, Sydney.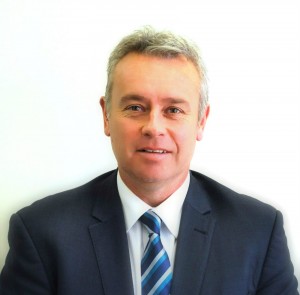 Tim Bateman , CA

Chief Financial Officer & Company Secretary
Tim commenced with Acrux as Chief Financial Officer and Company Secretary in October 2016. He has over 20 years of financial experience, leading international finance functions and holding senior finance roles within ASX listed and private organisations, including Vix Technology, Mayne Pharma (before its acquisition by Hospira) and Ford Performance Vehicles. Tim's experience spans across industries including information technology, pharmaceuticals, automotive manufacturing and health services. Most recently, Tim was the Group Chief Financial Officer at Vix Technology. During his 10 years at Vix Technology, Tim's responsibilities included financial management, commercial and corporate governance, supporting strategic planning, acquisition activities and due-diligence. Tim commenced his career at Pannell Kerr Forster (chartered accountants) in 1993 working with a broad range of clients including ASX listed and private entities before moving to Mayne in 1998 where he held a number of positions within the corporate office and treasury division. Tim is a Chartered Accountant who also holds a Bachelor of Business majoring in Accounting.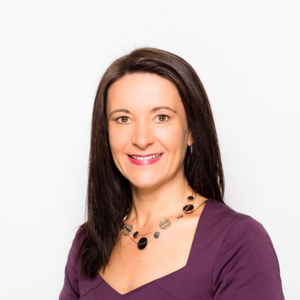 Nina Webster , Ph.D., M.IP.Law, MBA

Commercial Director
Nina has over twenty years of experience in the pharmaceutical industry, with leadership roles in business development, project management, intellectual property portfolio management, research and development and general management. Most recently, Nina spent two years with lmmuron Limited where, as Director of Commercialisation and Intellectual Property, she was responsible for the intellectual property portfolio and research & development. Prior to this, Nina spent ten years with Acrux Limited as Director of Business Development, responsible for the strategic identification, development and maintenance of commercial partnerships globally, and six years in research and development at Wyeth in the UK, gaining experience from formulation development through to pharmaceutical scale-up and technology transfer. Nina holds a Ph.D in Pharmaceutics from Cardiff University, a Bachelor degree in Pharmacology, a Masters degree in Intellectual Property Law from Melbourne University and an MBA from RMIT.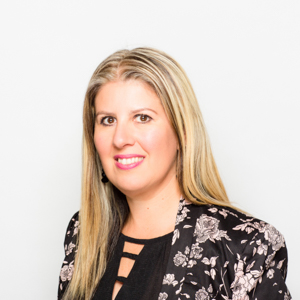 Felicia Colagrande , BSc(Hons)

Product Development and Technical Affairs Director
Felicia was appointed Product Development and Technical Affairs Director in February 2015. Felicia has a broad background in pharmaceutical operations, dermal drug development, quality control, analytical development and production. Felicia leads and facilitates all technical aspects of pharmaceutical product development including R&D, analytical development, clinical development, project management and CMC development, with a focus on exploiting and optimizing the company's drug delivery technology. She has 25 years' experience in the pharmaceutical/biotech industry and joined Acrux in 2001. She has previously held positions at Faulding Pharmaceuticals, the Department of Clinical Pharmacology and Therapeutics at the Austin Hospital, Silliker-Microtech Laboratories and was an Adjunct Appointee Lecturer with the Faculty of Pharmacy and Pharmaceutical Sciences at Monash University. Felicia has a Bachelor of Science degree (with Honours) from La Trobe University.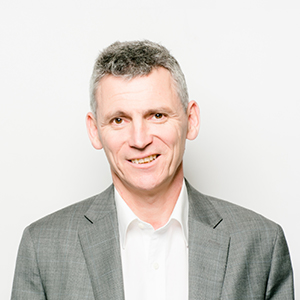 Charles O'Sullivan , B. Pharm

Portfolio Director
Charles commenced at Acrux as Portfolio Director in July 2015. He is an experienced healthcare executive with senior and international leadership roles in scientific affairs, medical affairs, health economics and government affairs.

Prior to Acrux, Charles was Asia Pacific Director of Medical and Government Affairs for Hospira (now Pfizer). Other pharmaceutical industry roles were at Mayne Pharma (Pricing and Reimbursement Manger), GSK and Zeneca Pharmaceuticals. Additional external roles included being a Director of the Generic Medicines Industry Association of Australia (now the Generic and Biosimilar Association) and membership of a number of industry and government working parties.

As a qualified pharmacist, he has senior experience in the public hospital sector including pharmacy management and key committee membership including Bio-Ethics Committee, and Drug and Therapeutics Committees.

Charles has a Bachelor of Pharmacy degree from Monash University and a Graduate Diploma of Epidemiology and Biostatistics from Melbourne University.