Acrux's Board is comprised of outstanding achievers in the pharmaceutical industry, finance and business sectors.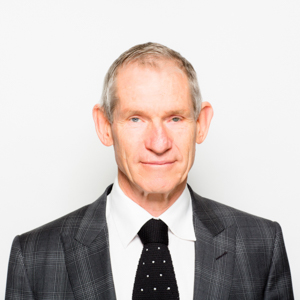 Ross Dobinson , BBus. Acc

Non-Executive Chairman
Ross has been a Director since 1998 and was appointed Chairman in January 2006 and then Executive Chairman from 1 July 2012 to October 2014. He is a founder and former CEO of Acrux. Ross has a background in investment banking and stockbroking. He is currently Managing Director of TSL Group Ltd, a corporate advisory company specialising in establishing and advising life sciences companies. He is a Director of Reliance Worldwide Corporation (ASX: RWC), a founding Director of Starpharma Holdings Limited (ASX: SPL), a former Executive Chairman of Hexima Limited which was listed on the ASX from July 2010 to June 2011, former Chairman of TPI Enterprises Limited (ASX: TPE), a former Director of Roc Oil Company Limited (ASX: ROC) and a former Director of Racing Victoria Limited.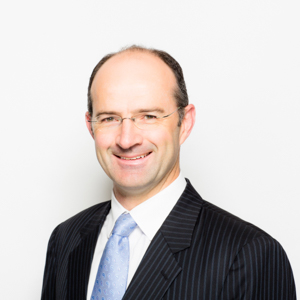 Tim Oldham , BSc(Hons), LLB(Hons), PhD

Non-Executive Director
Tim joined the board in October 2013. He has more than 15 years of life sciences business development, alliance management and sales and marketing experience in Europe, Asia and Australia. He is a former CEO and Managing Director of Cell Therapies Pty Ltd, a leading Asia Pacific provider of manufacturing and distribution of cell-based therapeutics and was President of Asia Pacific for Hospira Inc. (2007 to 2012), having held a variety of senior management roles with Mayne Pharma (2002 to 2007) prior to its acquisition by Hospira. These roles encompassed the development and commercialisation of pharmaceuticals, devices, biologics and cellular therapies. Prior to this, Dr. Oldham was an engagement manager with McKinsey & Co (1997 to 2001). Tim has been chairman of the European Generic Medicines Association Biosimilars and Biotechnology Committee, a Director of the Generic Medicines Industry Association, a member of the Pharmaceutical Industry Strategy Group and is a former Director of Respiri Ltd (ASX: RSH). He is currently a Non-executive Director of Imunexus Ltd, a public unlisted company improving and enhancing antibody performance using proprietary technology to create bispecific antibodies and is a member of AusBiotech's Regenerative Medicine Advisory Group.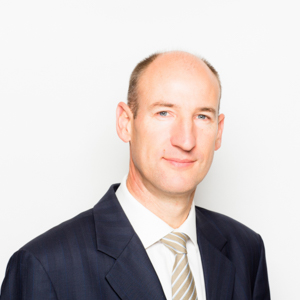 Michael Kotsanis , BSc, MBus

Chief Executive Officer & Managing Director
Michael has over 25 years of experience in the pharmaceutical industry and has significant senior leadership experience across the global pharmaceutical markets. Michael was formally the Chief Commercial Officer for Synthon Holding BV, an international pharmaceutical company and a leader in the field of generic medicines, and was based in The Netherlands, a position he held for four years. Prior to Synthon, he served as President, Europe, Middle East and Africa, for Hospira, the global leader in generic injectable pharmaceuticals. Michael joined Hospira following its acquisition of Mayne Pharma in 2007, where he served as President Asia Pacific from 2002. He joined Mayne following their acquisition of Faulding Pharmaceuticals in 2001, where he held responsibility for commercial activities in Australia and New Zealand. Prior to Faulding, Michael held a variety of sales and marketing positions with Boehringer Ingelheim over an 11 year period. Michael earned a bachelor's degree in science from Monash University, and a master's degree in business from the University of Technology, Sydney.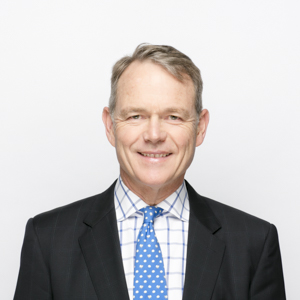 Geoff Brooke , MBBS, MBA

Non-Executive Director
Geoff joined the board in June 2016. He founded GBS Venture Partners in 1996 and has more than 20 years' venture capital experience. In January 2014, he reduced his involvement in GBS and is now Special Adviser to the firm and its funds. Geoff was formally President of Medvest Inc., a US-based early-stage venture capital group he founded with Johnson & Johnson. Geoff's experience includes company formation and acquisitions, as well as public listings on the NYSE, NASDAQ and ASX exchanges. He has been a founder, executive and director of private and public companies and has an extensive international network. Geoff was formerly on the board of two GBS portfolio companies. From 2009 until 2015, he was an independent director of the Victoria Workcover Authority. Dr. Geoff Brooke is licensed in clinical medicine by the Medical Board of Victoria, Australia and his post-graduate work was in anaesthetics/intensive care. He earned his Bachelor of Medicine/Surgery from the University of Melbourne, Australia and a Masters of Business Administration from IMEDE (now IMD) in Lausanne, Switzerland.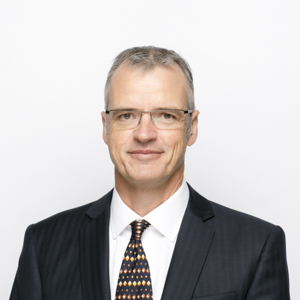 Simon Green , Ph.D.

Non-Executive Director
Simon joined the board in June 2016. He has 25 years of experience in the biotechnology industry having worked at Genentech and Novartis in San Francisco before joining CSL in 1998. Simon held roles as Senior Vice President in Research and Development and Manufacturing Operations at CSL. He has extensive international experience as a board member for several CSL subsidiary companies in Australia and Germany and for the European Plasma Protein Therapeutics Association. Simon has been a member of the Victorian Biotechnology Advisory Council and acting Chairman of the Northern Innovation and Investment Fund. Simon left CSL in November 2015 to take up the position of Chief Executive Officer and Managing Director for Immunosis Pty Ltd, a biotech company focused on improved diagnostic outcomes for patients with immune deficiencies. He graduated as a biochemist from Monash University and completed his PhD in the field of immunology at Melbourne University in 1992.